Charlotte, North Carolina
Event YR894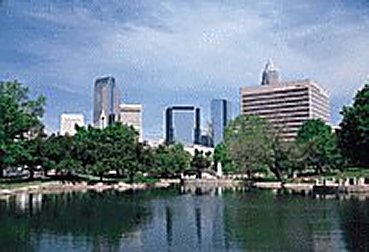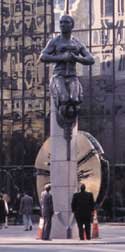 START POINT: Uptown YMCA
301 College St., One Wachovia Center
Charlotte, N.C. (704) 716-6400


HOURS: Mon-Fri 5:30 AM - 8:30 PM.
Sat 8 AM - 6 PM
Sun & Major Holidays CLOSED.
Thanksgiving & New Year's Day, limited hours.


POINT OF CONTACT: John & Jane Miles (704) 568-7309 or email.
---
DIRECTIONS: From I-77, Exit 9(B) onto I-277 (John Belk Freeway), take 2nd Exit onto College St. One Wachovia Center is on the corner of College and Martin Luther King Blvd. The YMCA is on 2nd level (Level A) of the building. There is a parking garage in the building. To enter garage, turn right on Martin Luther King Blvd. and left into the garage at the sign saying PARK. Cost is $2 for first 1/2 hr. and $1 each additional 1/2 hr. weekdays. YMCA will validate 2 1/2 hrs. parking in building garage any time on weekends and before 8:30 AM and after 4:30 PM pm weekdays. On street metered parking is available on Martin Luther King Blvd. No charge for on street parking on weekends (except for special events such as festivals and NFL games).

TWO TRAILS
UPTOWN TRAIL DESCRIPTION: 10K Walk through business district, government complex, historic 4th Ward neighborhood, Elmhurst Cemetery and Vietnam Veterans Memorial. Pass the Mint Museum of Craft and Design and Rock Bottom Brewery. Trail is mostly flat on city sidewalks. Suitable for wheelchairs and strollers.
Rated 1.

SOUTHEND TRAIL DESCRIPTION: 11K Walk through newly renovated Southend district with views of Charlotte skyline, historic Dilworth neighborhood, Little Sugar Creek Greenway and Latta Park. Trail is mostly flat, on city sidewalks and paved greenway. Suitable for wheelchairs and strollers. Rated 1+.

---
We want to thank the

for hosting all of our start points.

---